Workshops.
Master Classes.
Bespoke Spiritual Experiences.

"Educating people is a core pillar at Freya's Haven.
I love nothing more than figuring something out, making it simpler to understand, and then teaching it to others."
~ Rebe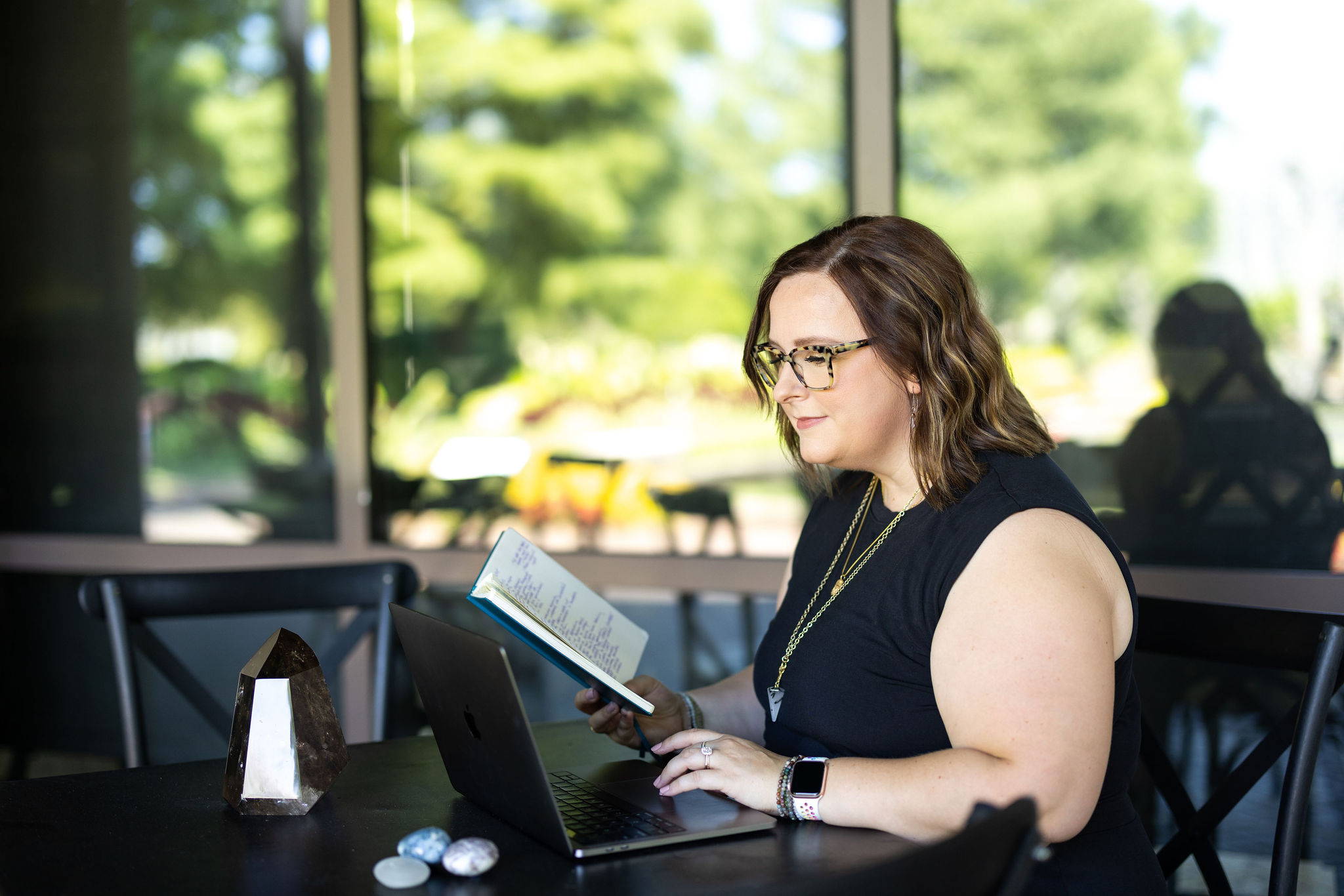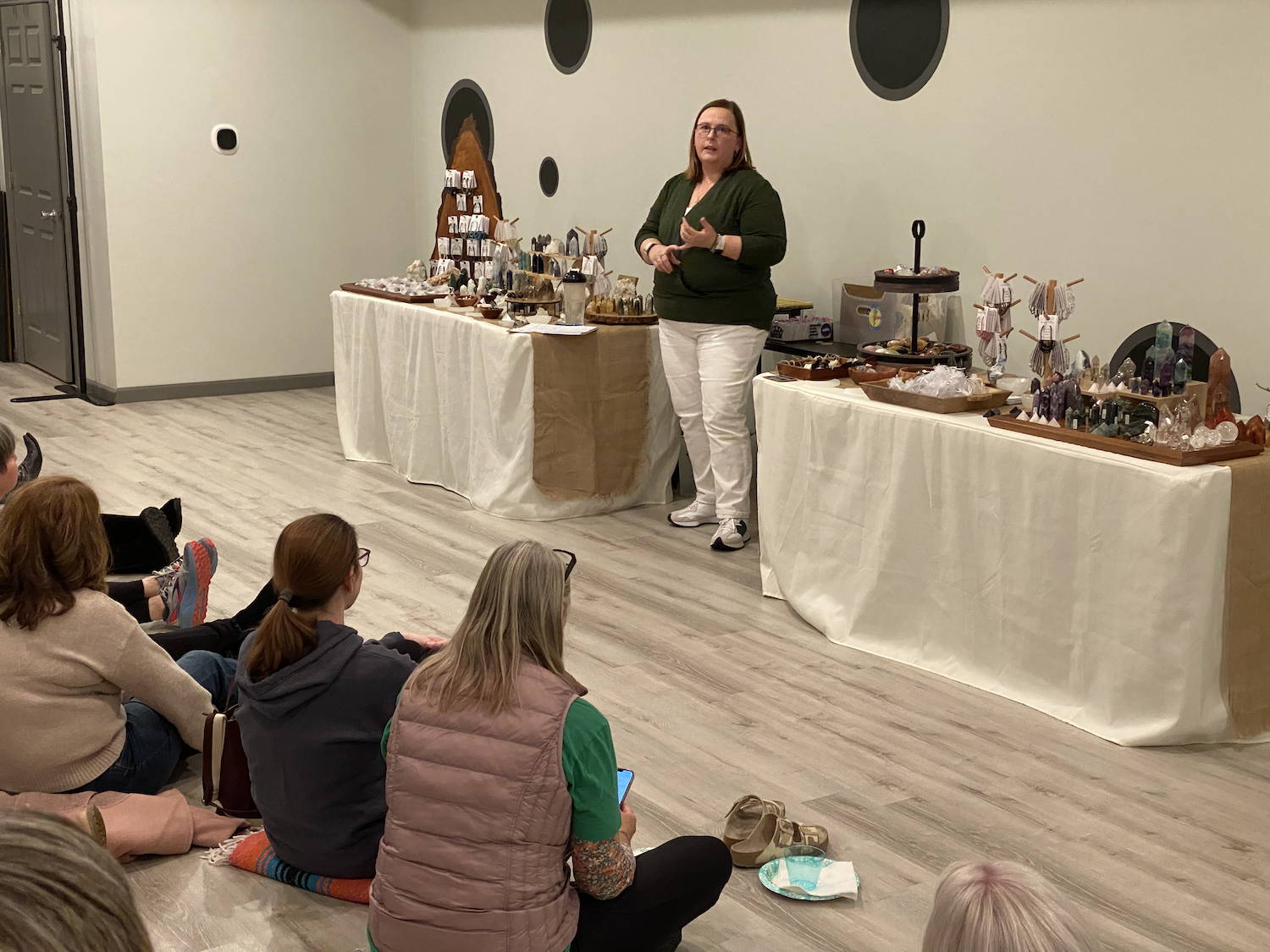 I take a practical approach to meditation, crystals, and spirituality. My focus is less on "teaching," and more on guiding participants to connect with their intuition, experiment, and find the right answer for them.
Making Spirituality Simple

I love to teach - especially taking complex or foreign concepts and distilling them down into common language without a lot of fluff or jargon. I use a variety of tools in my workshops, including handouts, journaling prompts, and hands-on experience, to help make the "mystical" mainstream AND help you fit it into the busy life you have.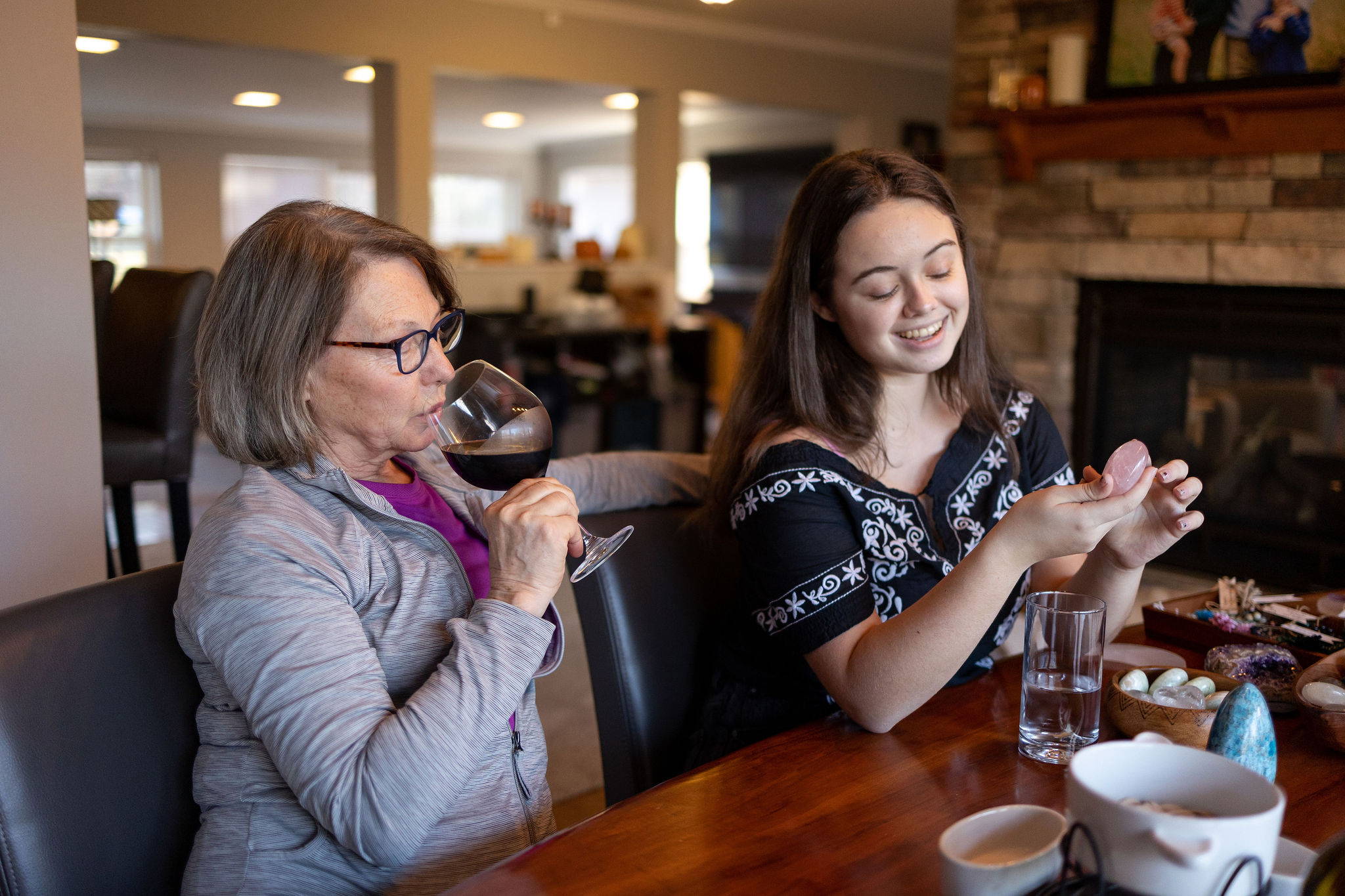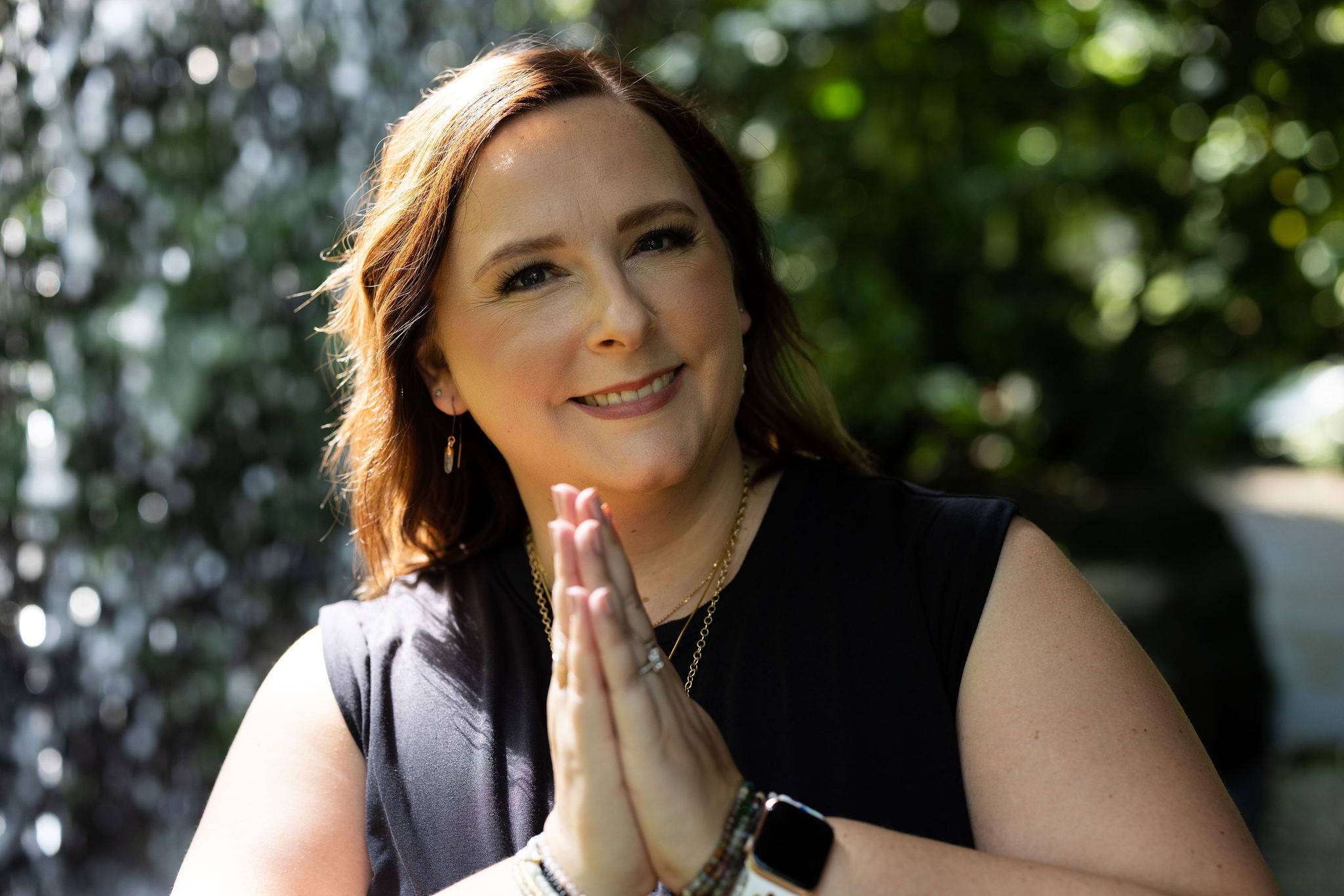 Rebe Goebel
Certified & Trauma-Informed Reiki Master, Meditation Teacher, & Crystal Expert
I would be honored to create the perfect event or workshop for your group.
I strive to create open environments where participants feel enabled and supported to connect to their truest selves and to be curious about people and practices that may differ from their own lived-experiences.
I've been designing training for large groups for over 20 years - since my earliest days as an Air Force officer, through my time in corporate America, and again during the last 10 years as a small-business owner. It's truly a passion to share knowledge with others and I can't wait to work with you!
PS: Rebe sounds like "Debbie" with an R. It's short for Rebecca.
I would love to work with you to create an amazing educational or restorative event for your community, workplace, or event. You can select from my current offerings, or drop me a note to discuss something custom.

Swipe/Scroll below to see more.
We all need tools for staying in alignment and calm in the moments that test us the most.
This workshop teaches participants how to fit meditation and mindfulness practices into their existing life and schedule, so that they can find a Piece of Peace in those hard moments.
In 60-90 minutes, we cover 5 different practices - none of which require more than 5 minutes to do.
- Appropriate for all ages
- Can be delivered in-person or virtually
- Works well for parent groups, corporate wellness programs, student mental health curriculum, professional groups, yoga and wellness studios, and private events
I'm fascinated by crystals...I'm just getting into them...but I don't know where to start. Help!
Our most popular workshop covers all the basics: How to choose a crystal, ways to work with them, how to care for them,
In 60-90 minutes, we talk about all this and more! This workshop also includes a private shopping experience where every attendee has the opportunity to speak 1:1 with Rebe for a Crystal Prescription.
- Appropriate for all ages
- Can be delivered in-person or virtually

- Works well for yoga studios, wellness centers, spas, or in-home events
Group Reiki is a beautiful and powerful experience.Each session begins with an overview of what Reiki is and how it works. Then Rebe usually discusses the current astrology and pulls an oracle card for the group, however these are optional. Participants are led through a meditation, then Reiki is channeled. Time is always reserved at the end of the session for participants to share about their experience, if they'd like.
Reiki sessions can be tailored from 30 - 90 minutes, depending on your event's schedule.
- Appropriate for all ages
- Can be delivered in-person or virtually
- Works well for yoga studios, wedding parties, retreats, conferences, and in-home events
- Option to add on private crystal shopping
Have an idea for an event? Just ask! Most classes can be delivered in-person or virtually.
Other options include:
* Topic-specific guided meditation or reiki session
* Creating a sacred space in your home
* Reiki certifications
* Hybrid yoga & Reiki events
* Getting started with Tarot
* Astrology basics
* Protect your Energy - 3 practices you can use daily
Workshops can be tailored from 30 - 90 minutes, depending on your event's schedule.
- Works perfectly, because it's custom for you!
- Option to add on private crystal shopping
"Rebe is truly a gift for the crystal-curious! I had the joy of hosting a workshop in my store and she did an amazing job of making crystals accessible to all."
Owner, The Social Goods Marketplace St Louis, MO
"Our members loved Rebe's Intro to Crystals Workshop! Rebe shares her knowledge and passion with other so naturally and helps crystal newbies understand how to explore and apply the world of crystal and energy healing to their lives.."
Owner, Gateway Yoga - St Louis, MO
"I love how you connect with your [students], share some personal tidbits, and drop great educational knowledge and practical tips."
Coach & Sexuality EducatorSt Louis, MO
"100% love the format, the tone, the cadence, ...the humour. All of it. It's perfection."
Corporate ExecutiveLondon, UK
"Rebe is a gem to...get advice from! She guides and advises in a way that is incredibly helpful especially for beginners."
StudentUniversity of Florida
Please enjoy reading a selection of articles from my blog, The Journal. These will hopefully give you a sense of my voice and teaching style, as well as providing additional information about Reiki, crystals, and meditation.
Let's Chat About Your Event!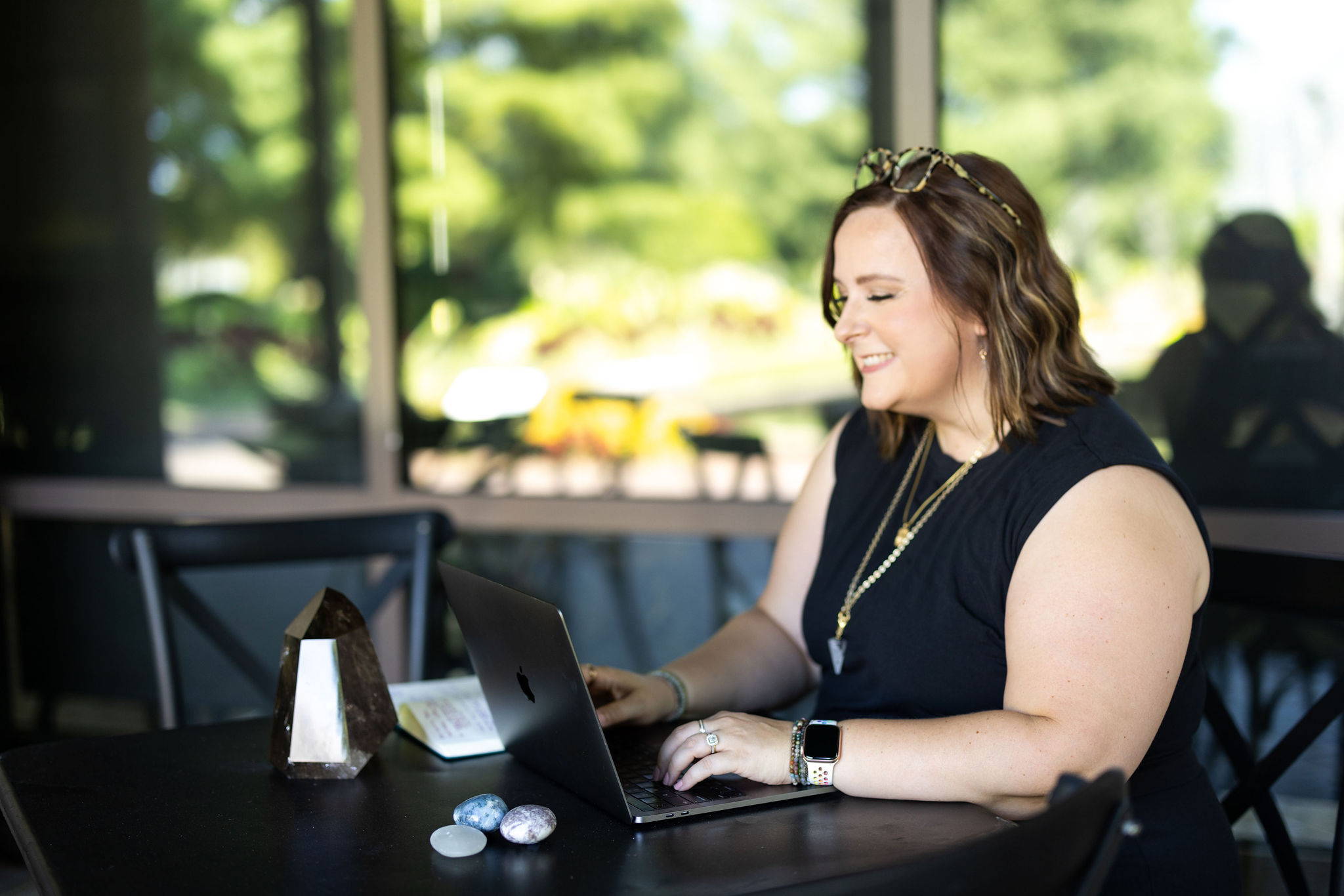 After submitting the form, I will reply via email with a link to schedule a 30-minute booking call.
During this virtual call, we will go over your event details, determine if I'm a good fit for your event, and discuss contract and payment details.
No dates are guaranteed or reserved until a contract has been signed, and deposits (if required) are received.
Please use the form here to share your contact info, AS WELL AS:
* Desired date and duration of your event
* Location of your event (virtual or physical address)
* Topic of interest
* Anything else you'd like to share