Learn how to channel Reiki!
LEARN HOW TO CHANNEL REIKI
Discover the most
empowering way to
boost your energy
& deepen your
spiritual practice
Become a Reiki Level 1 Practitioner at your own pace

By the end of this course you will know how to...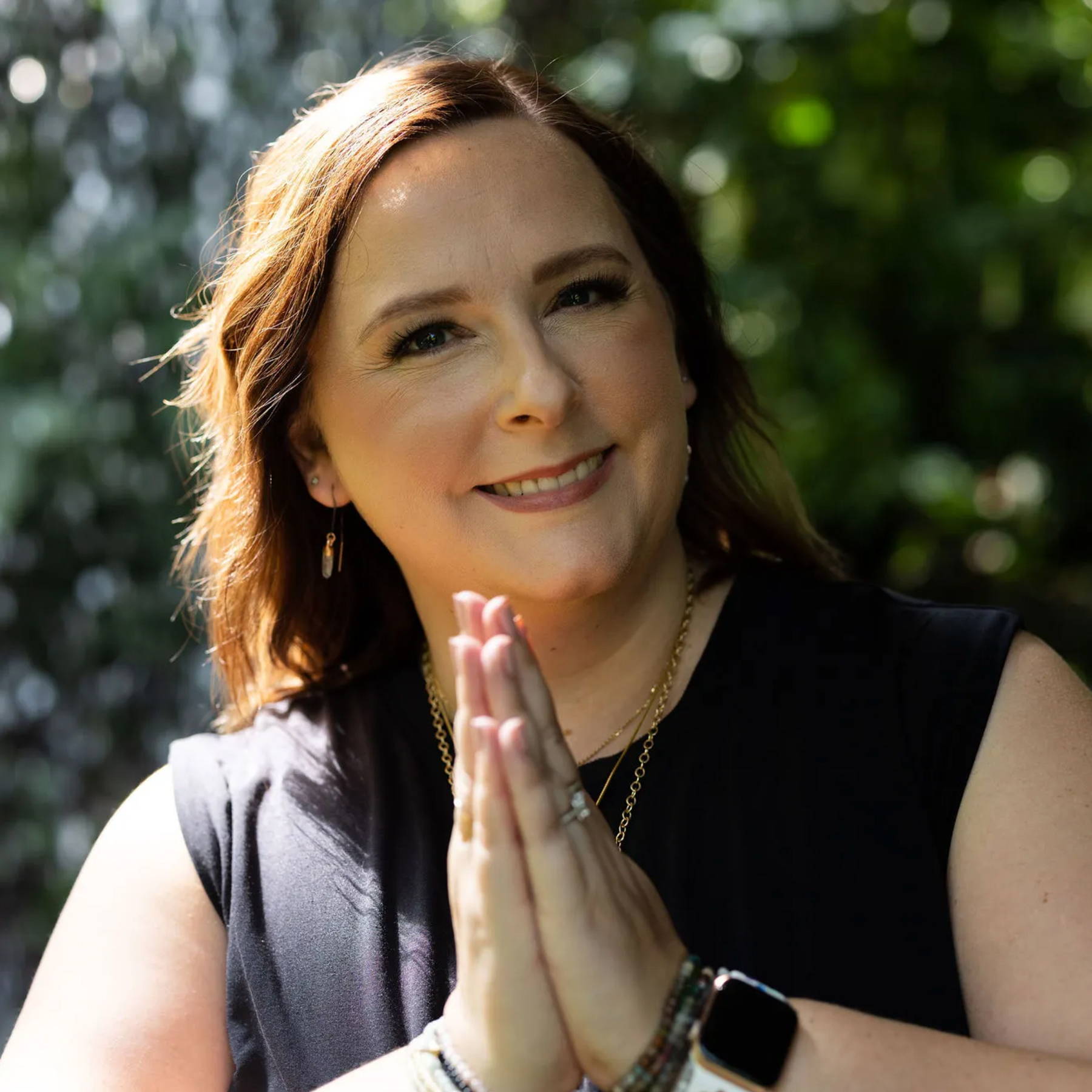 Learn how to connect with and channel Reiki energy for yourself and your loved ones - including your pets!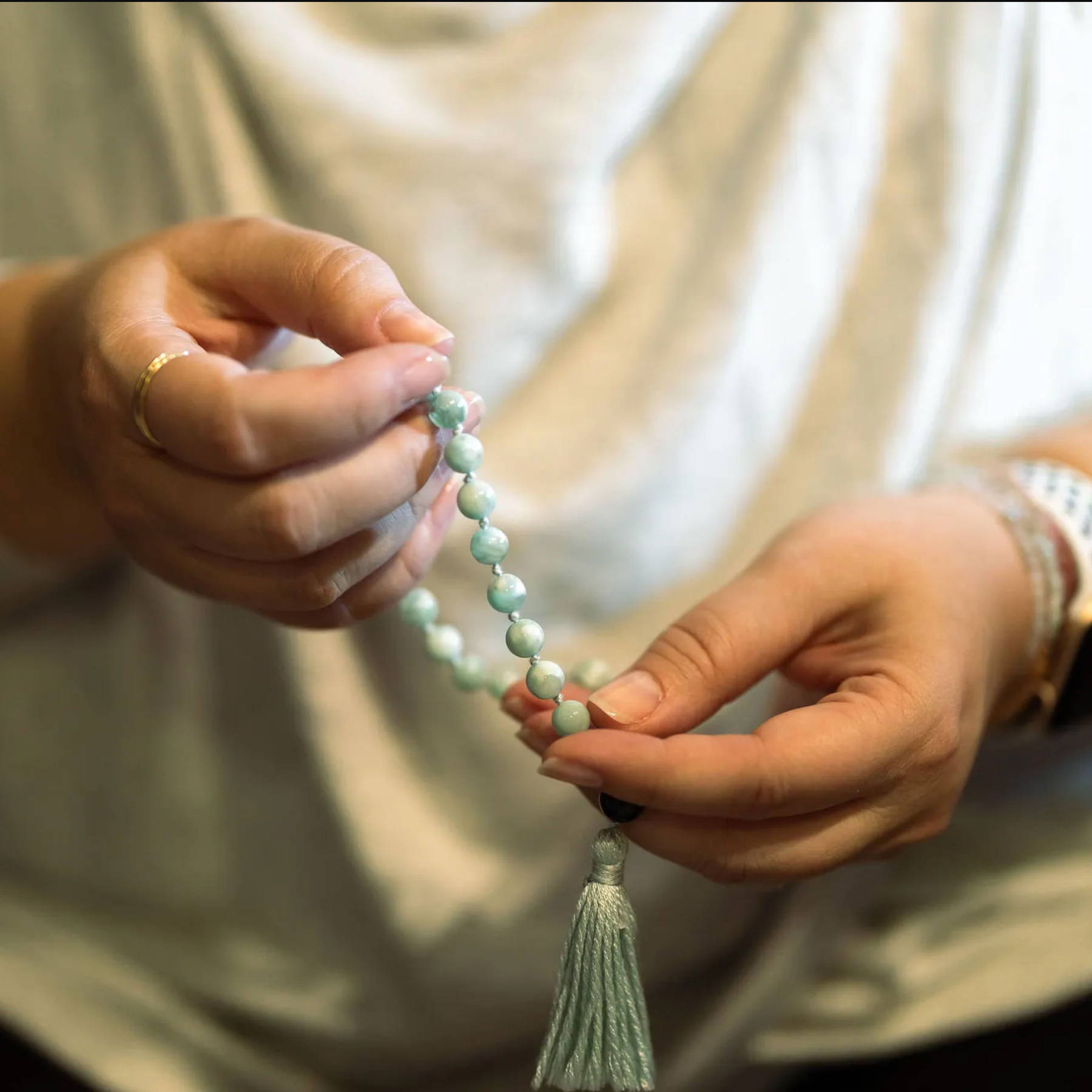 Create or deepen your spiritual practice
Learn a variety of techniques you can use to deepen your relationship with the Divine and ensure you stay connected to your intuition.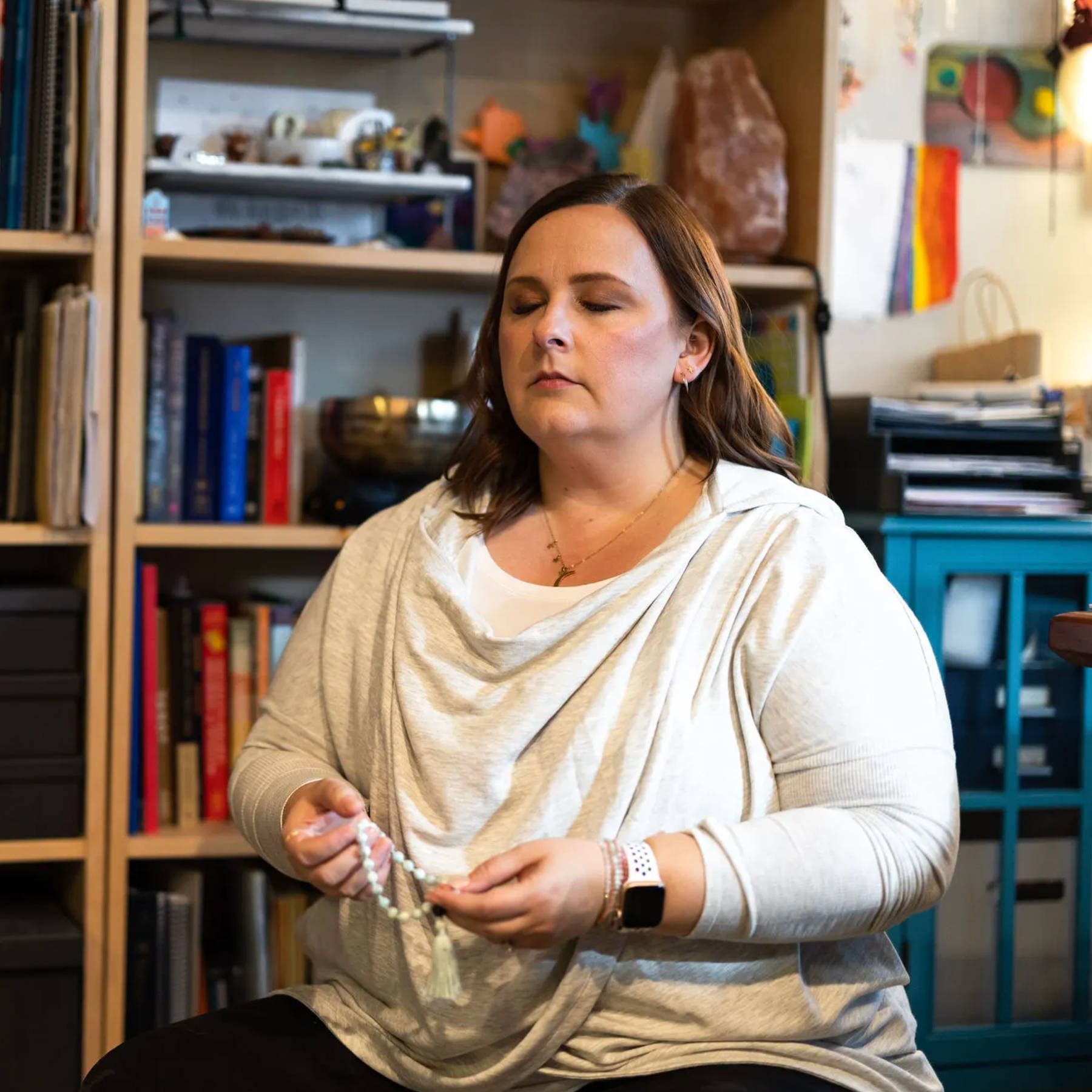 Create & protect your energetic boundaries
Doing energy work requires boundaries! Learn about the ethics of working with someone else's energy and how to protect your own.
What you're getting inside my Reiki Level 1 Certification Course

Reiki is the most empowering way for you to refresh and boost your energy, while also deepening your Spiritual Practice.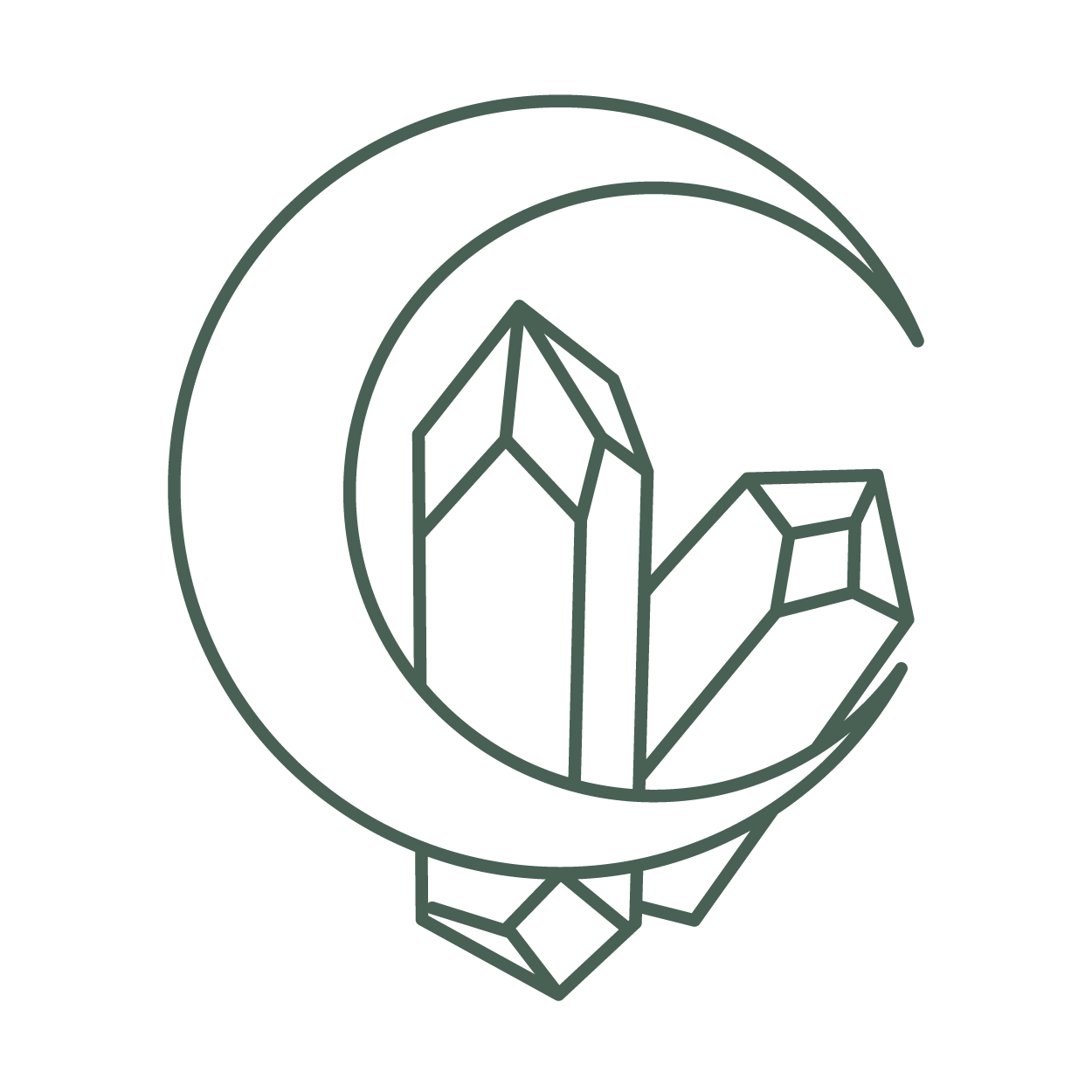 Detailed step-by-step video tutorials & a digital course manual are included for every module.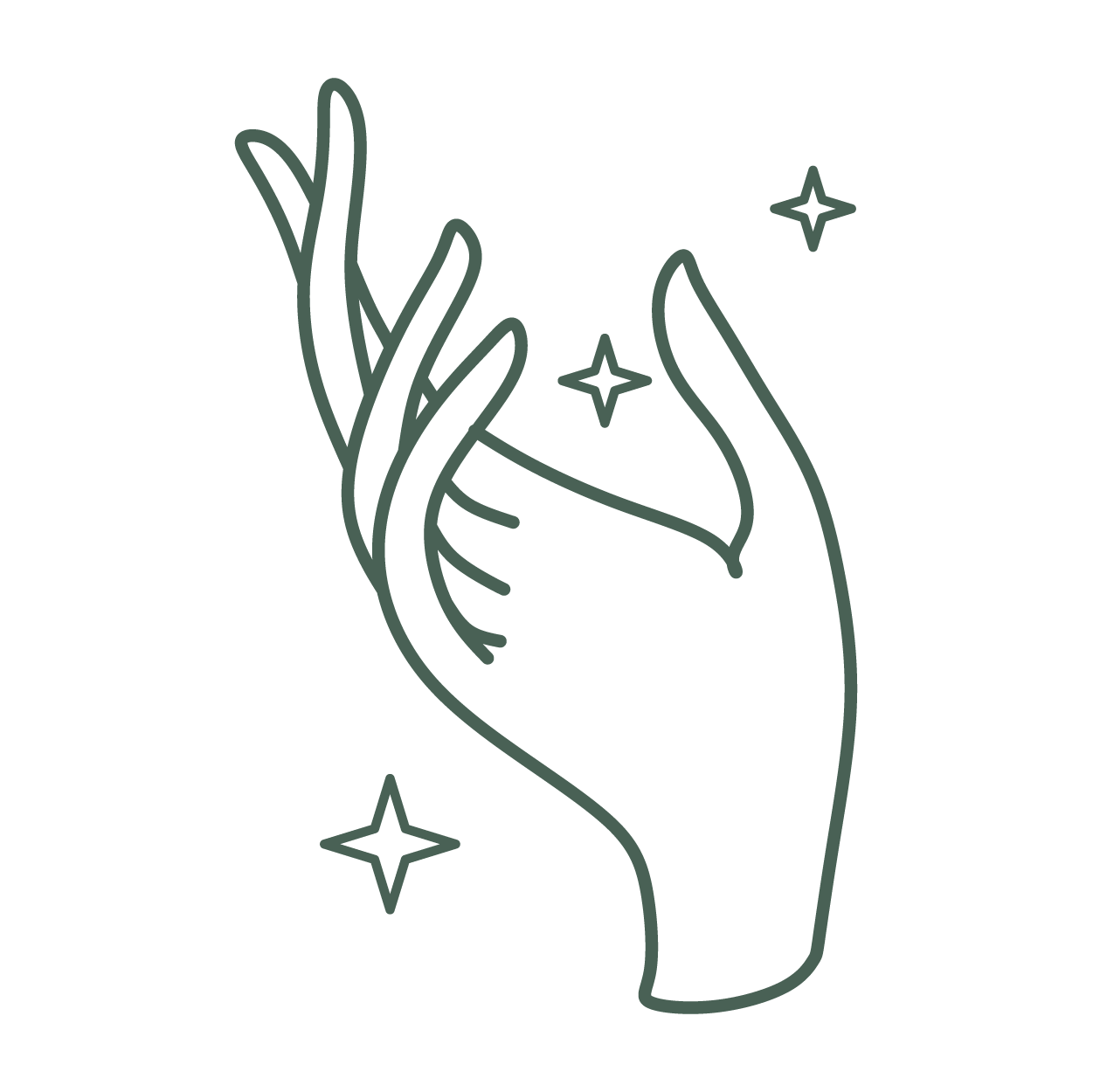 bECOME A REIKI LEVEL 1 PRACTITIONER
You will get both a digital and physical copy of your Usui Reiki
Level I Practitioner Certificate.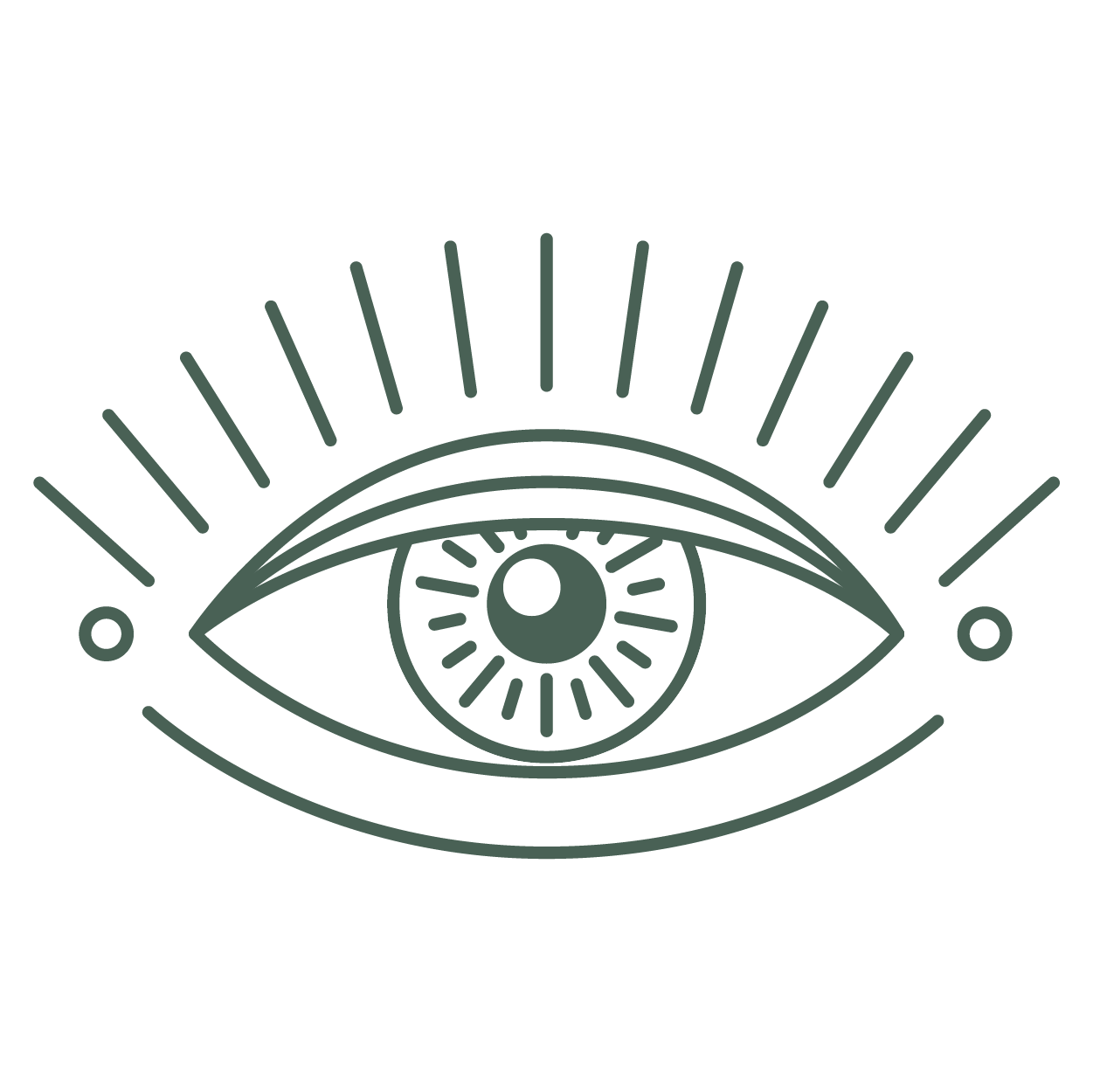 As new content gets added, or old content is refreshed, it is yours to keep.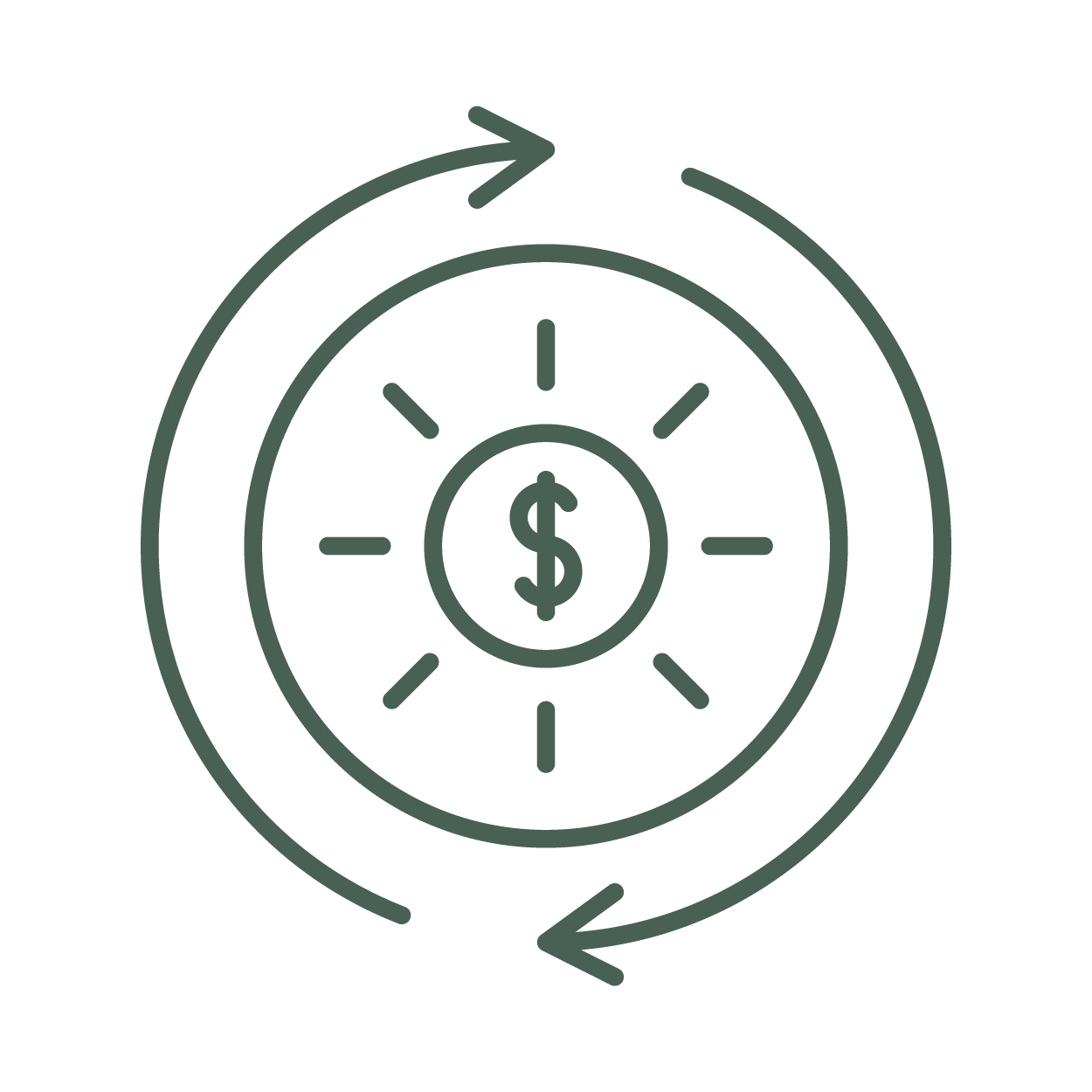 If you do the course work and don't feel you can connect with Reiki on your own after 90 days, I will give you a full refund.
Components of Reiki Level 1 Certification
For this class of students, there will be a Zoom call on Jun 11 at 7pm CDT. It will be recorded.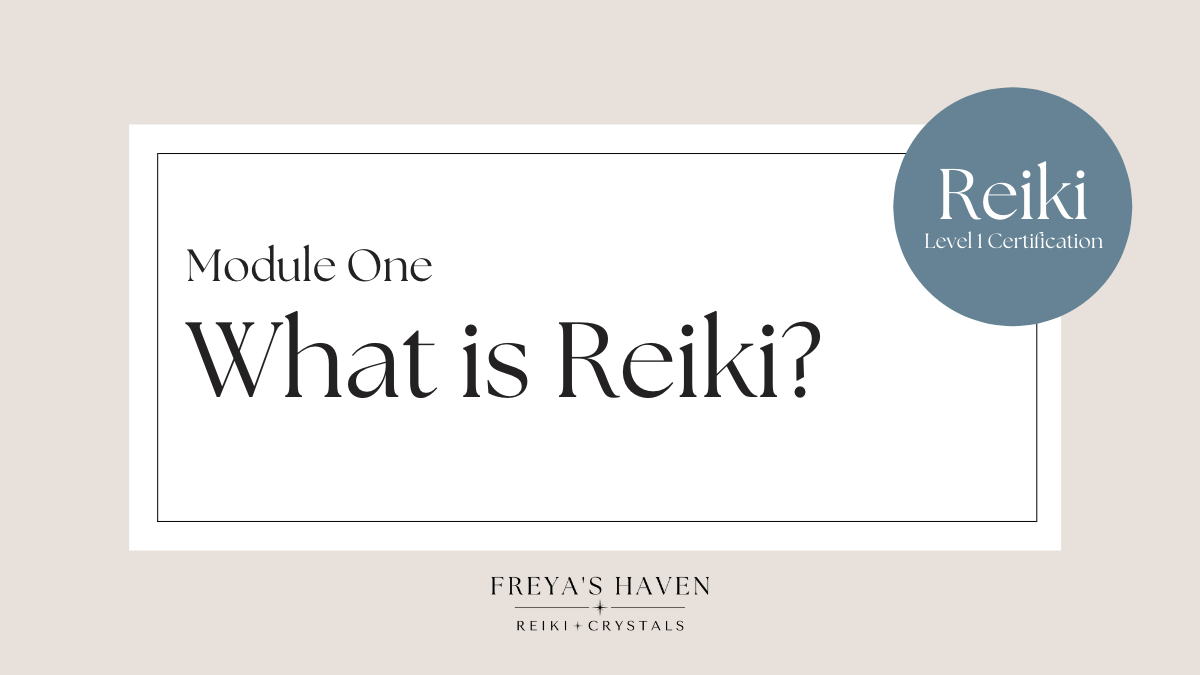 What is Reiki?
The History of Reiki
What are the different levels of Reiki practice?
The 5 Reiki Principles
Your Usui Reiki Lineage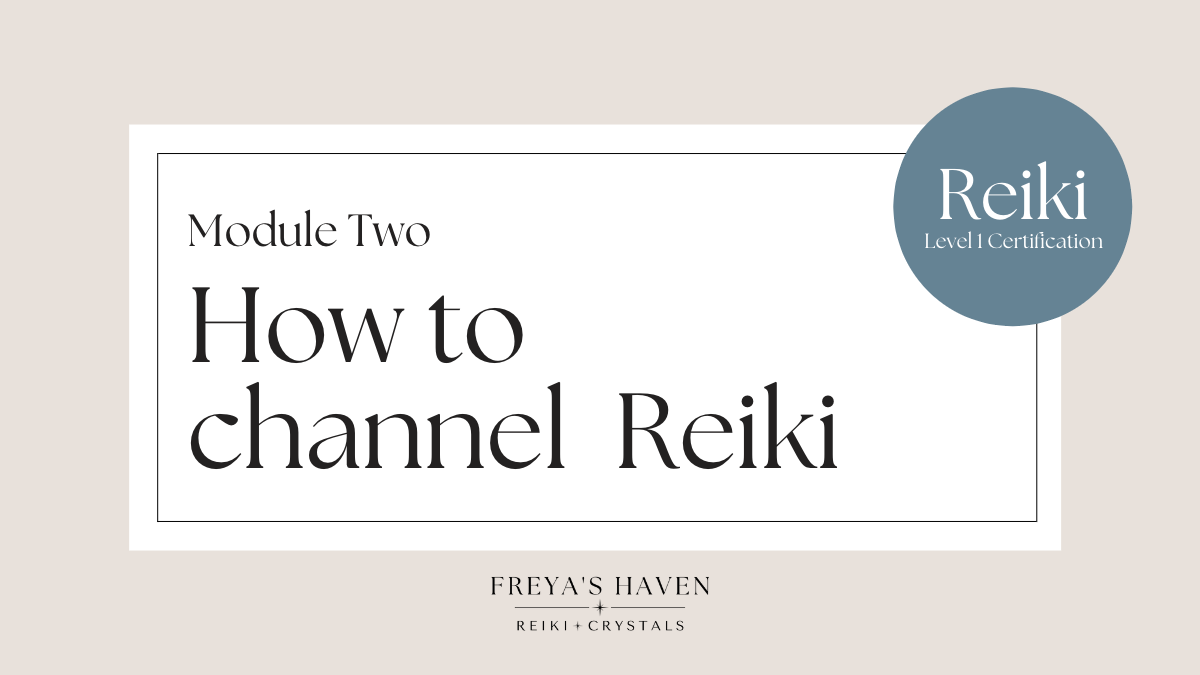 MODULE 2: HOW TO CHANNEL REIKI
What is Source?
How does Reiki energy work?
Connecting to your Intuition
How to perform Self-Reiki
How to share Reiki with others
Chakra basics
How to end a session with others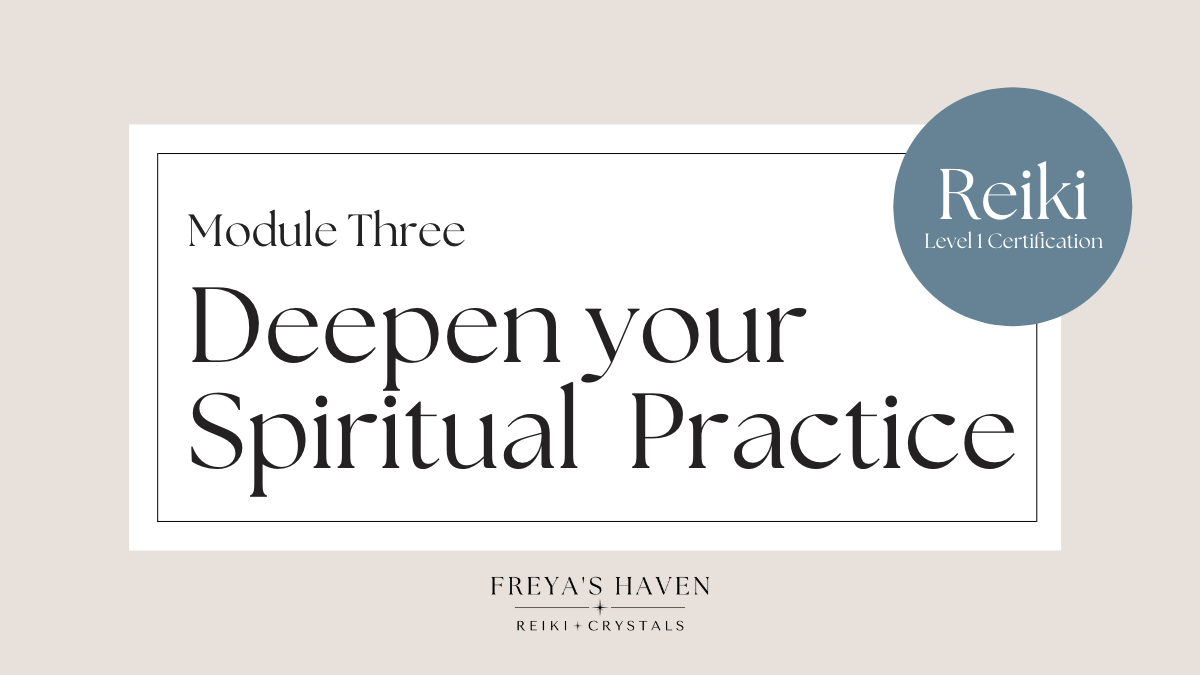 MODULE 3: DEEPEN YOUR SPIRITUAL PRACTICE
Importance of Self-Care
How to Meditate
How to Create a Spiritual Morning Practice
Your Sadhana
How to Create a Sacred Space
Combining Reiki with Crystals
MODULE 4: ENERGY WORK & BOUNDARIES
How to Create and Hold Space for Others
The Ethics of doing Energy Work
Setting your Boundaries
Deciding on your Values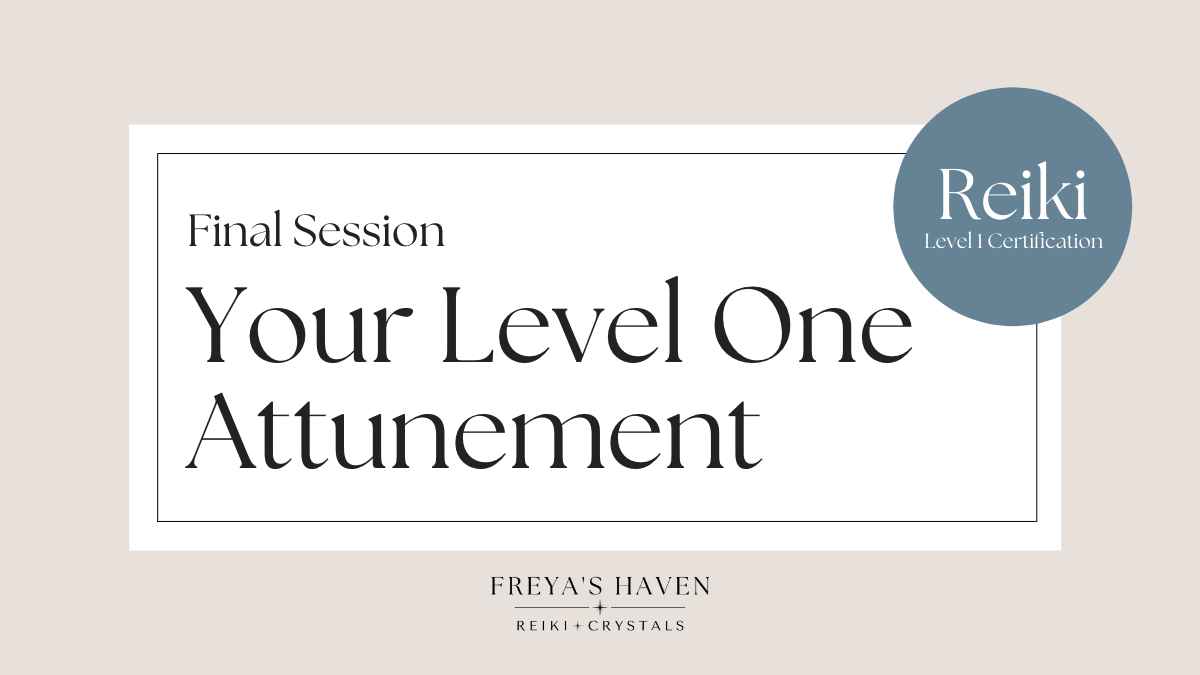 What to expect during your Level 1 Attunement
How to schedule this 1:1 session with Rebe
How to prepare for your Attunement
Getting started with your own Reiki practice is deeply fulfilling & easy...

Let me take a moment to guess what you might be thinking...
It's probably something along the lines of, "I'm not gifted/psychic/spiritual enough. I'm afraid I won't be able to do this."

Or, "I need to do more therapy first. Then I'll be able to channel Reiki."

Then there's, "My energy is too blocked. I need to get more Reiki before I can learn how to channel it myself."

Maybe even, "My friends or loved ones will think I'm super weird or judge me."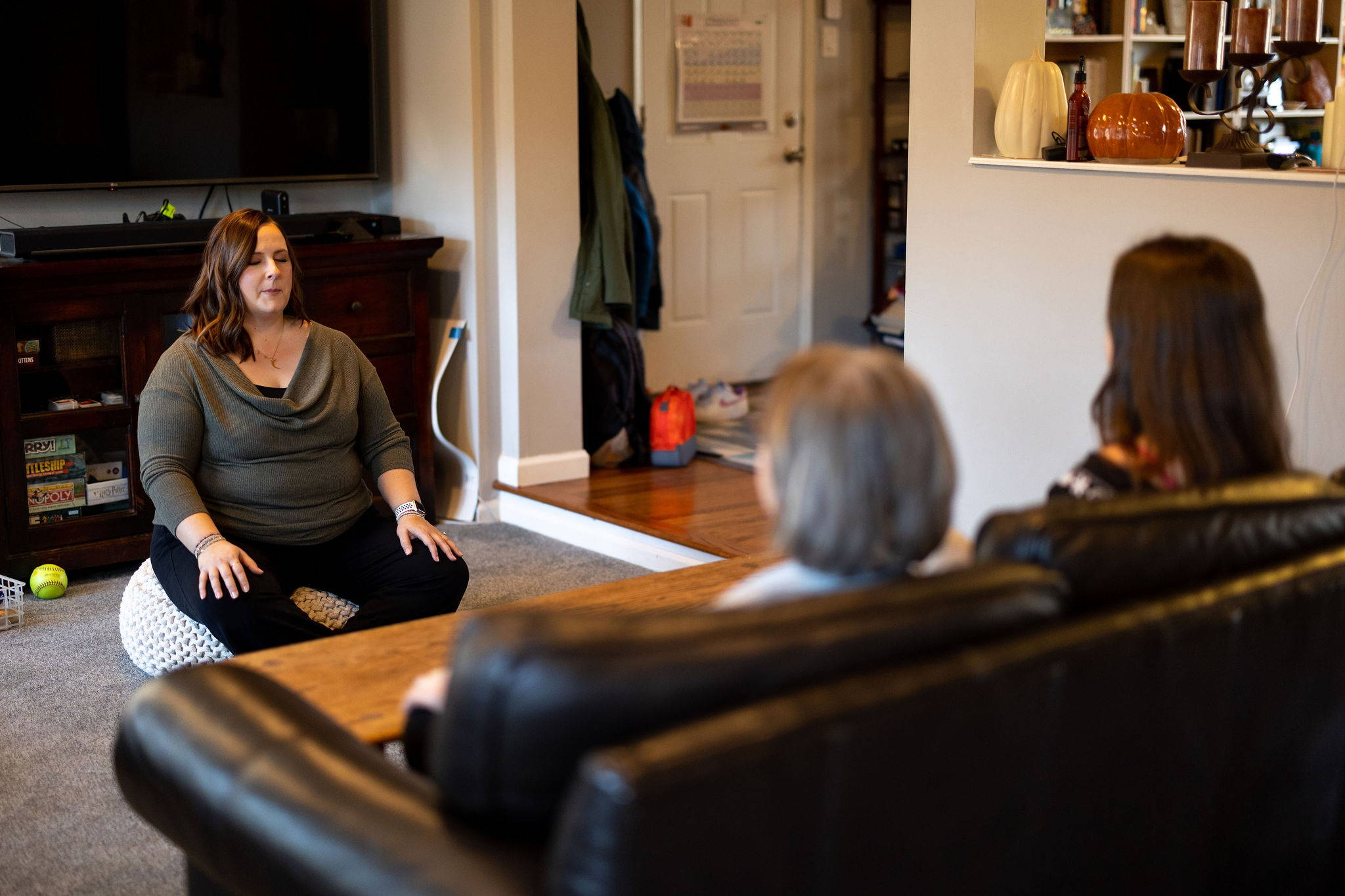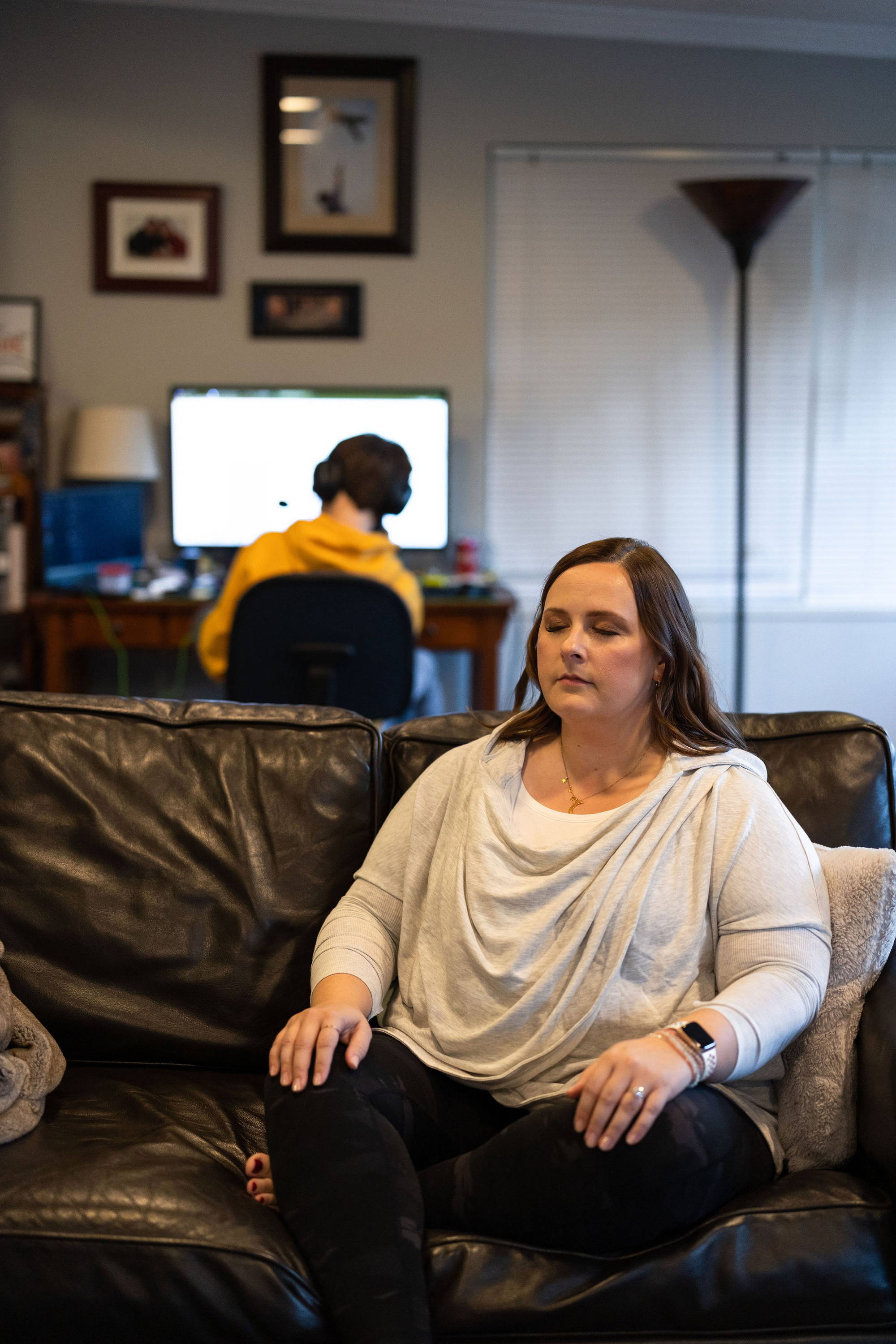 Here are a few things I know for sure.

You are already connected to Reiki. Reiki means "Universal Life Force/Energy." "Universal" means everywhere and everyone. Universal means you. You are already connected to Reiki energy - it's your birthright! This course simply teaches you how to tune into that connection and consciously work with it.

I'm not psychic. I don't see ghosts. I can't read minds. But I can 100% channel Reiki. You don't need any special gifts to connect with Reiki. Period.

Reiki is the way to unblock your energy. Through the included 1:1 Reiki session and your Attunement, you will clear more energy than you thought possible. These sessions are designed to get you primed and ready to connect on your own. Plus learning how to channel Reiki gives you the tools to work on your energy yourself - a much more cost-effective solution than frequent sessions with someone else!
You'll be able to connect to Reiki constantly throughout your day, every day.

As for your friends and loved ones...well, you have a choice to make. You can either let their opinion stop your healing, or you can stand firm in the trust you have in your spiritual path. Personally, I have a mixed bag of support. My mom is just as into the "woo" as I am and my current friends are an eclectic, accepting bunch, but my super logical husband and his raised-Catholic German family? I'm pretty sure they don't agree with me (best case) or secretly think I'm nuts. At the end of the day, I had to decide that they weren't inside me, feeling what I have felt, and knowing what I know to be true. I have had to step out in confidence and faith, not only in Reiki, but also in myself and damn am I ever glad I did!

You might also like to know that Reiki does not include any religious teachings, nor does it denounce religion. In fact, it was the founder's desire to learn how both Jesus Christ and the Buddha could heal by the "laying on of hands," that led to the rediscovery of the method that became Reiki.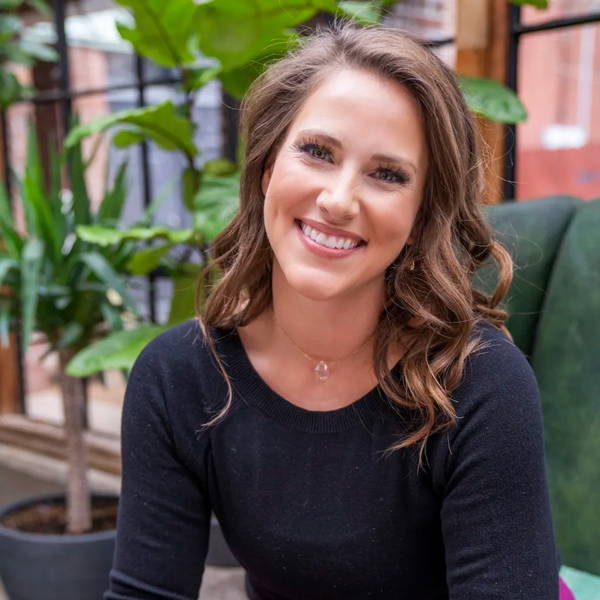 "I love how you connect with your students, share some personal tidbits, and drop great educational knowledge and practical tips
."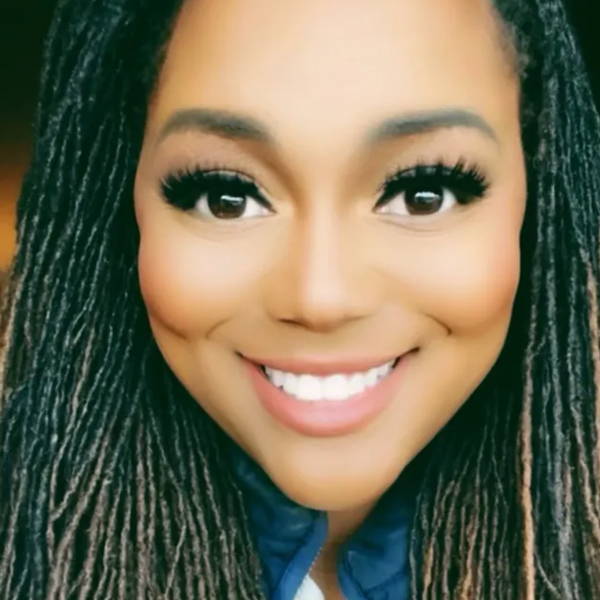 "To have someone like Rebe guide me

through the process...

makes
this journey very safe and secure. She
pays attention to the things I'm saying
and not saying."
"Rebe is a gem to be around and get advice from! She guides and advises in a way that is incredibly helpful especially for beginners."
As I mentioned above, frequently getting Reiki from someone else is expensive, not to mention you have to get on someone else's calendar.
Then while you're waiting for your appointment, you're crossing your fingers that nothing comes up requiring either of you to reschedule.
There's something to be said for the convenience of being able to connect with Reiki whenever you want to.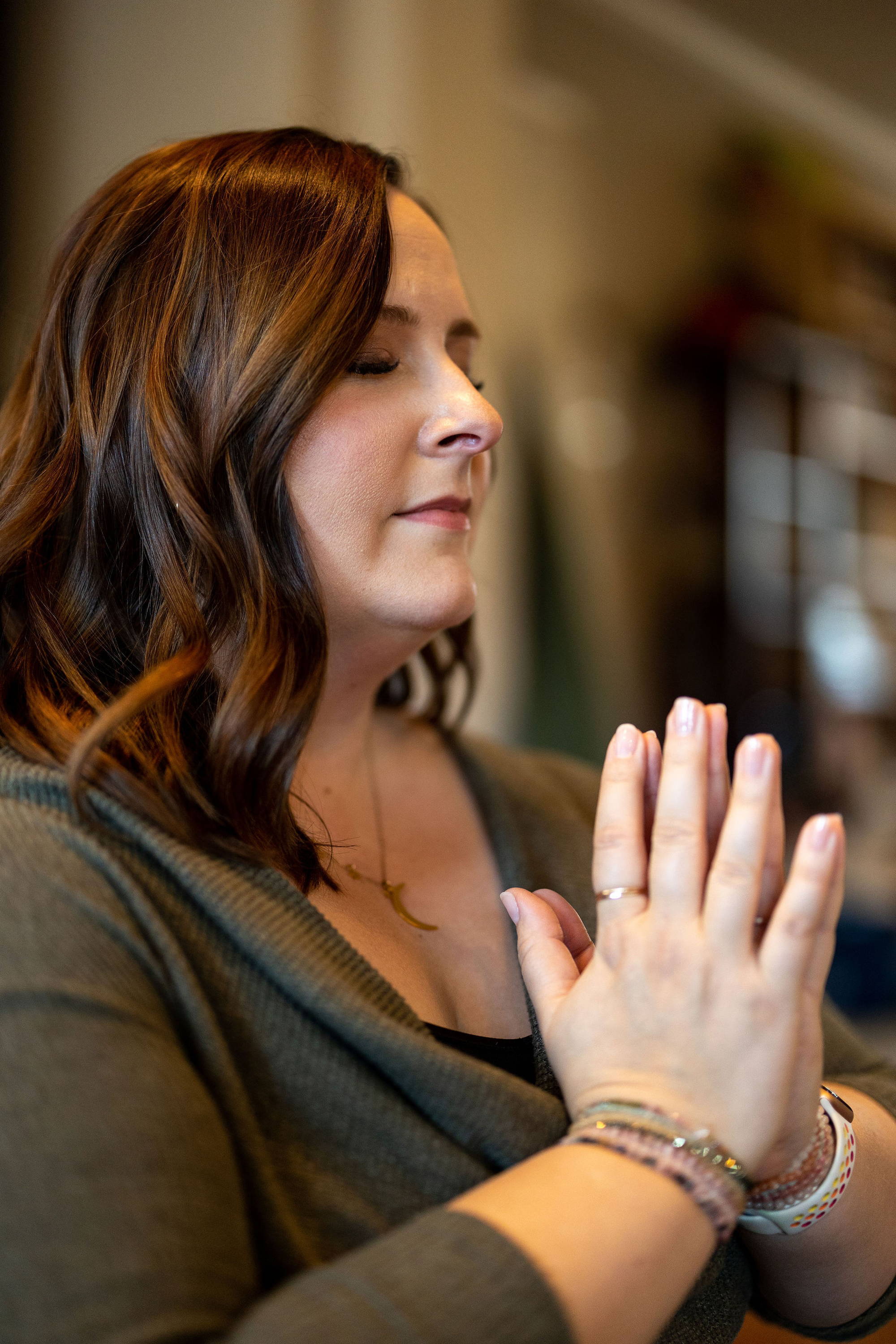 Plus there's the benefit of adding a juicy, deeply regenerative piece to your spiritual practice AND the ripple effect of being able to channel Reiki for your loved ones.
When my son was injured over the summer, I was able to ease his pain and help a nasty wound heal - scar-free. The ability to actually DO SOMETHING when my kiddo was hurt was invaluable to me.
Now is your chance to learn how to channel Reiki and empower your spiritual practice, so you can take your healing into your own hands.
If you enroll before June 1, you can take advantage of early-bird pricing for the Reiki Level 1 Certification course and snag the entire program for just $397 (after this the price will go up to $497!)
Plus, with the 90-day guarantee, if you can't connect with Reiki after 90 days you can get your entire investment back.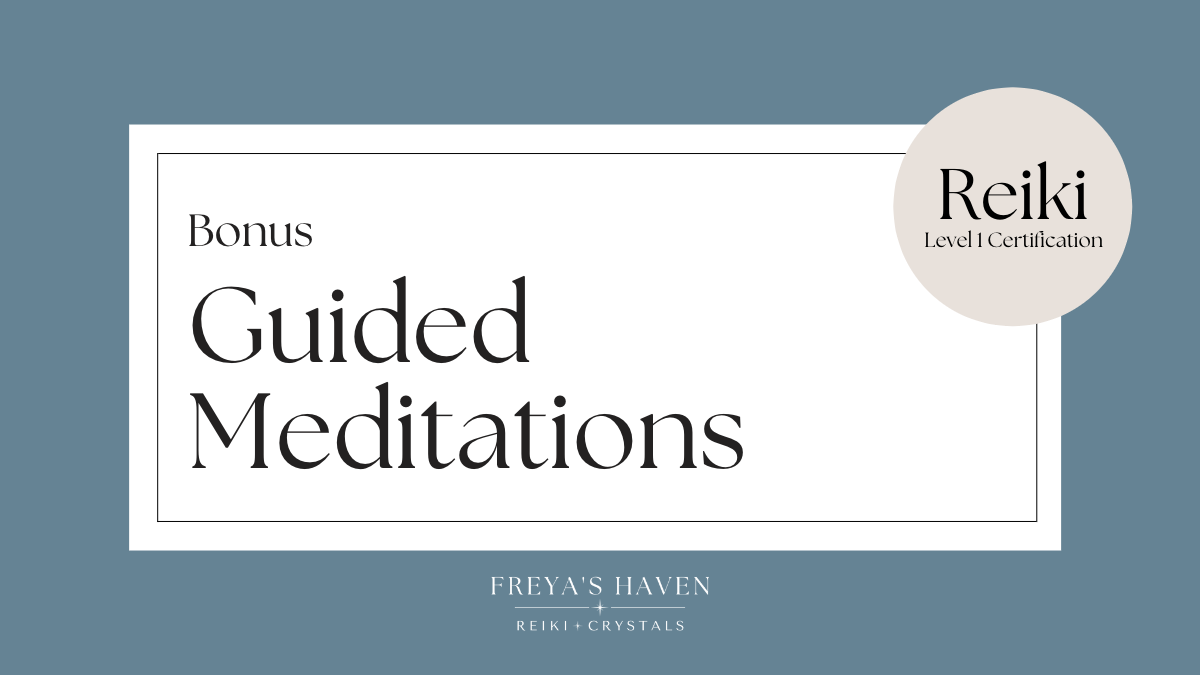 BONUS #1: Guided Meditations
(valued at $97)
Arrival & Open to Learning

Connect with your Intuition

Pre-Reiki Centering

Grounding Meditation

Energy Protection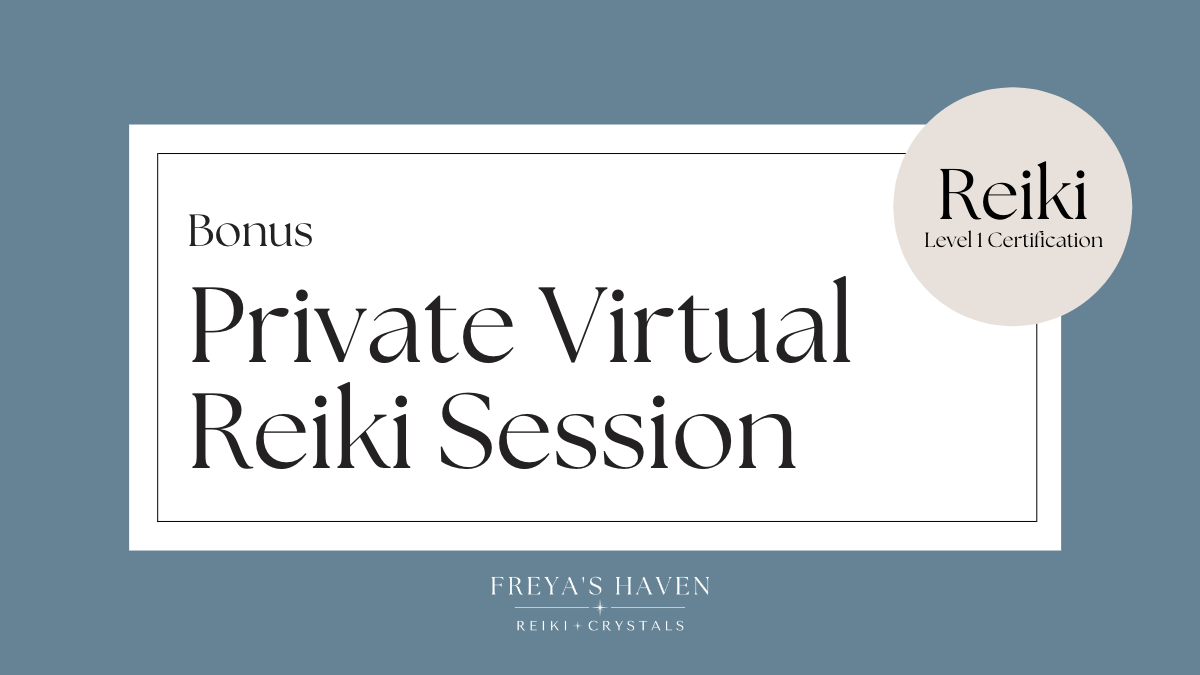 BONUS #2: 60-Minute Private Virtual Reiki Session (valued at $150)
Learning how to channel Reiki for others requires you to ramp up your self-care. Enjoy a private Reiki session to clear your energy and recharge!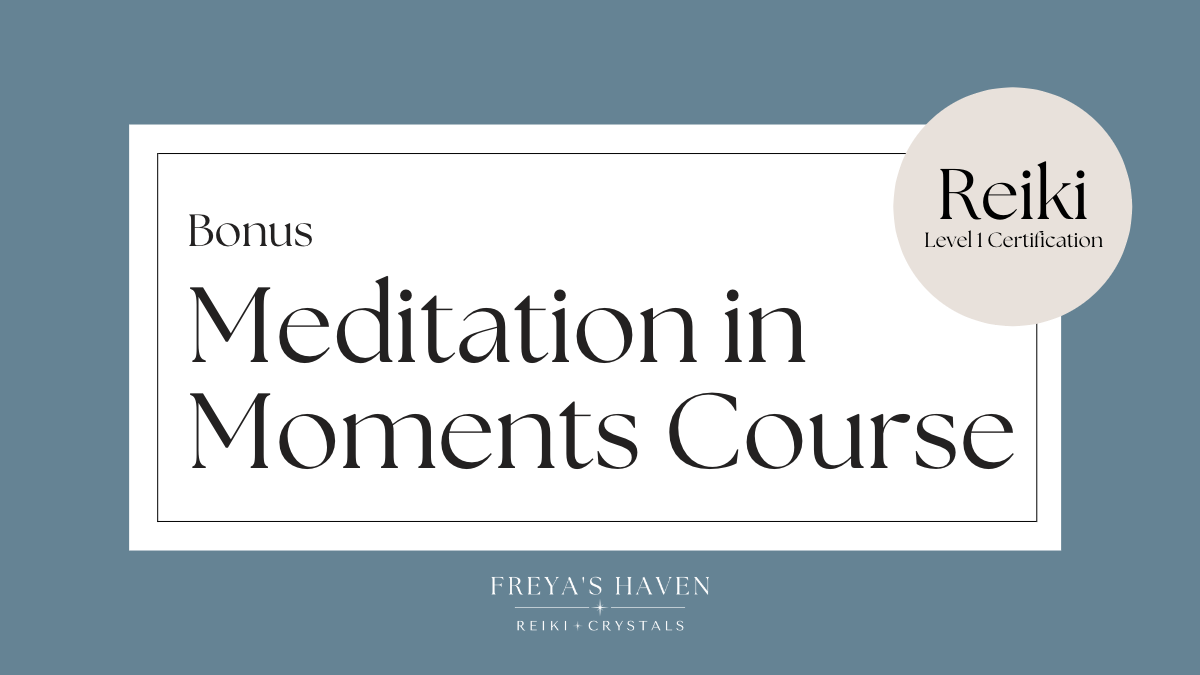 BONUS #3: Meditation in Moments - Full course (valued at $197)
One of the key element of channeling Reiki is being able to focus your mind. Because this can actually be the hardest part, I've decided to include my signature meditation course as a bonus for my Reiki Level 1 students! I want you to feel supported in all aspects surrounding living a life where Reiki is a part of it daily.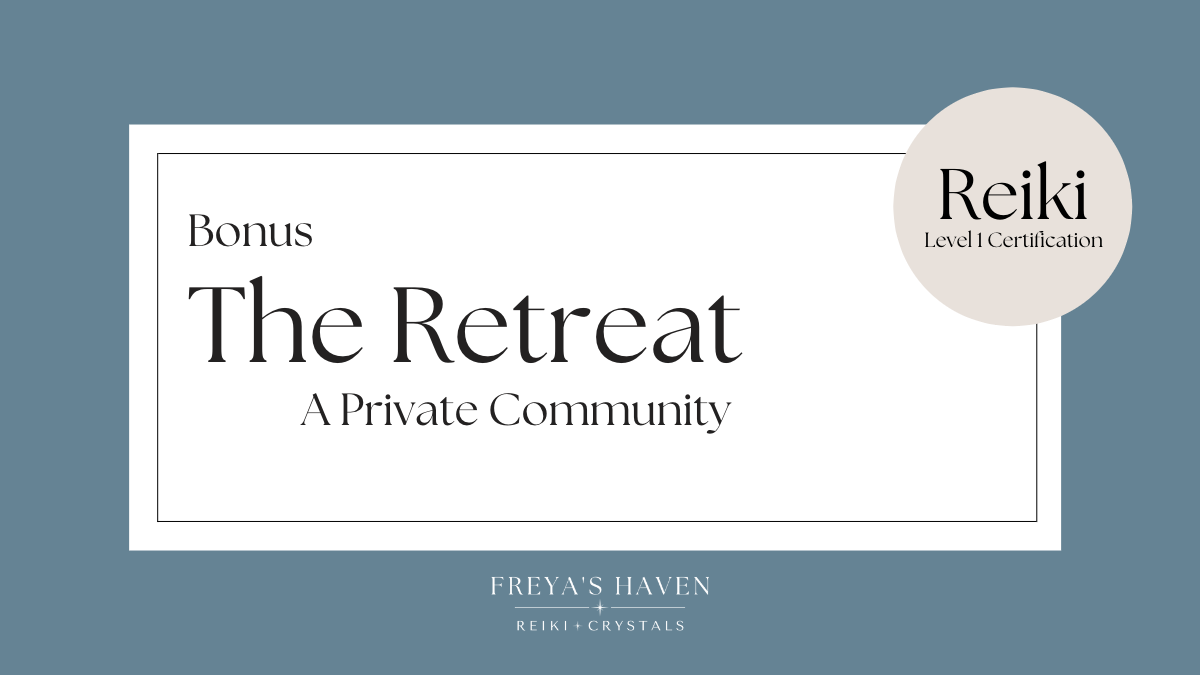 BONUS #4: The Retreat - A Private Community off social media (valued at $197)
Reiki is endlessly fascinating and no two sessions are alike. You
will
have questions. Join a private community (that's not a FB group! Huzzah!) where you can ask those questions and connect with other Reiki practitioners and Reiki enthusiasts.
Membership in The Retreat includes 4 group Reiki sessions per year, discussions on topics like astrology, crystals, & tarot, and a resource library.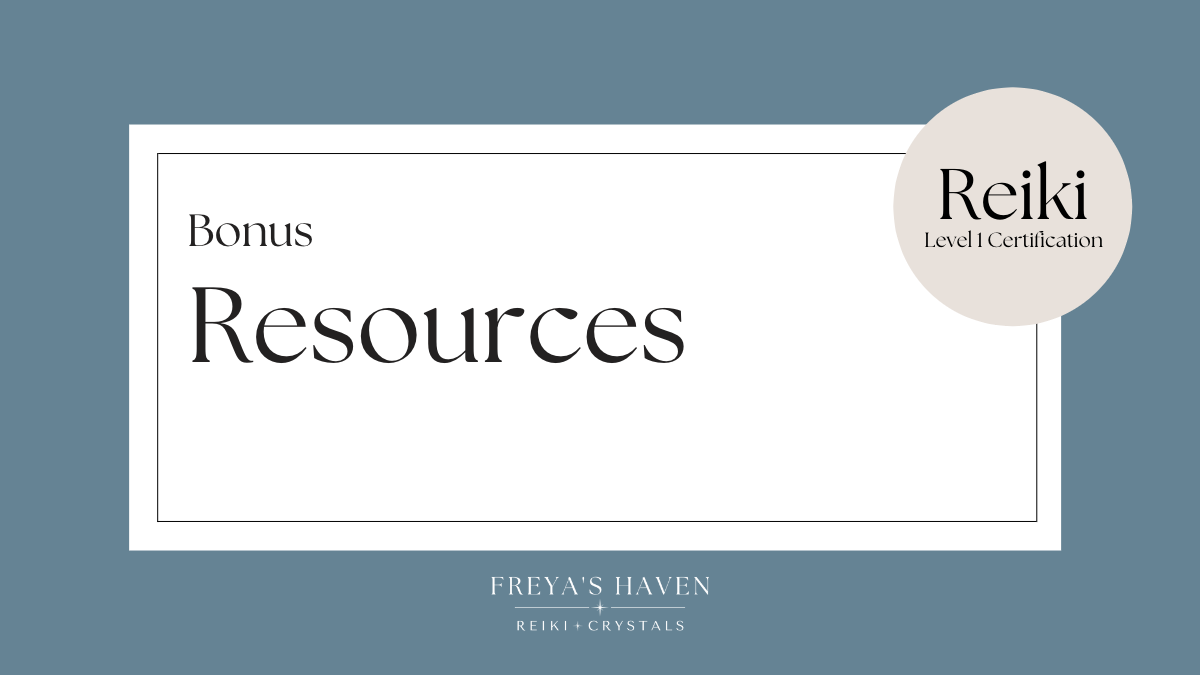 BONUS #5: Resources (valued at $44)
Get a complete list of resources I've found useful over the last few years, including:
A Reiki Playlist




A Meditation Playlist

Recommended Reading on Reiki, Chakras, Spirituality, Energy work, Quantum Physics, etc.

Journal prompts
Get access to the Reiki Course & all the support of a private community now!

Reiki Master & Founder of Freya's Haven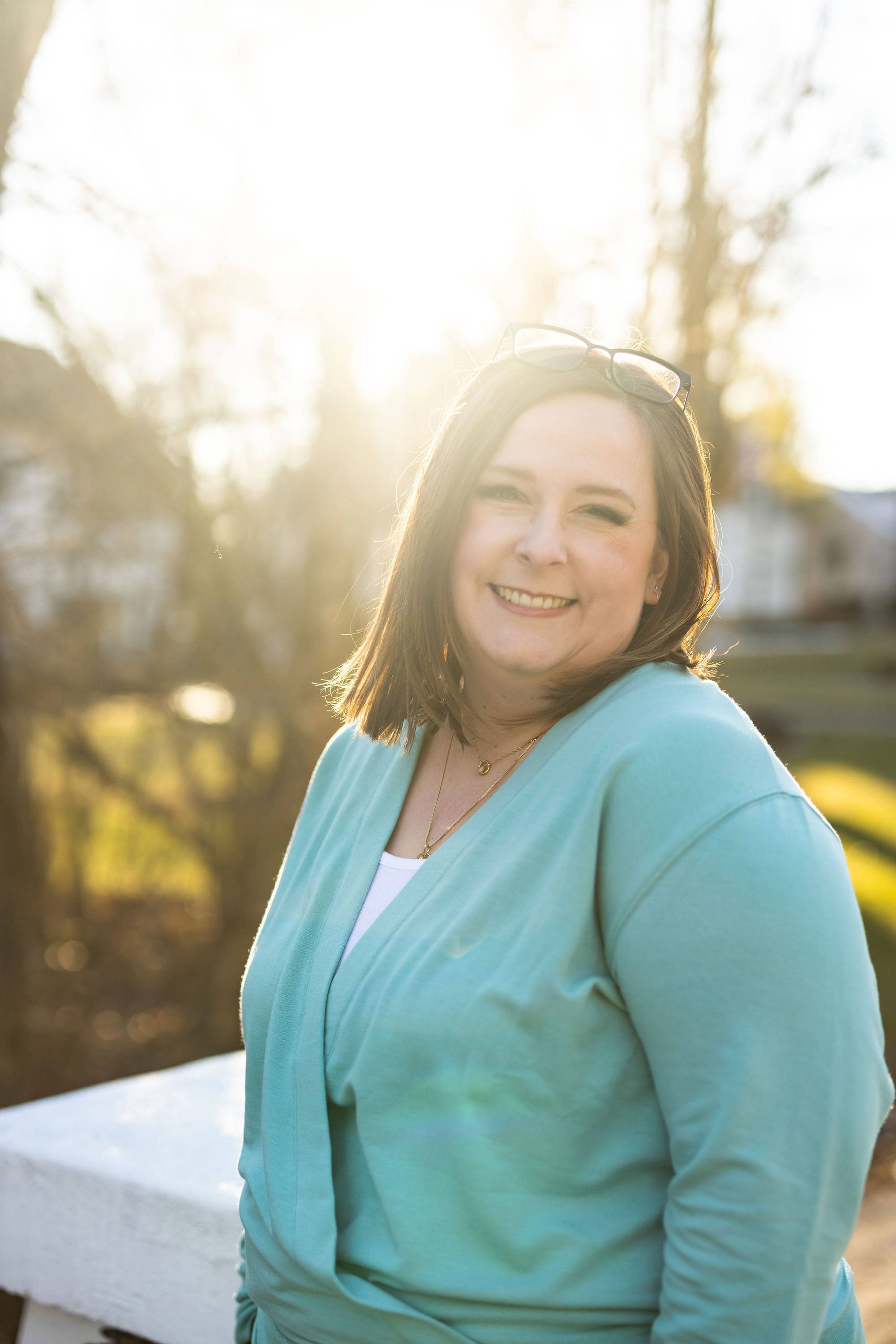 Hey there!
I'm Rebe (sounds like Debbie with an "R") and I'm so glad you're here!
I am a trauma-informed, intuitive Reiki Master and meditation teacher, specializing in teaching YOU how to fit these spiritual and healing practices into YOUR life.
My spiritual journey started years ago when I was an overwhelmed mama of 2 young neuro-diverse kiddos, in the fight of my life to get them the medical and educational support they needed. Figuring out how to fit meditation into a chaotic life saved my ass - and I'm not exaggerating even a tiny bit.
What I consider my spiritual awakening happened much more recently. In October of 2020 - in the depths of the pandemic - I was experiencing more stress, grief, and guilt than I could process.
Beyond the impacts that my small family was feeling, I was leading a regional parent organization representing over 24,000 students who receive special education, at a time when the education system was failing across the board.
And I had just moved my dad, at the age of 67, into a nursing home. During a pandemic. When we had to just walk away from him and couldn't visit for months.
I was drowning and completely overwhelmed. I couldn't find a therapist who had openings for months. My meditation practice wasn't cutting it. I needed help.
I'm not entirely sure what made me say yes to that workshop, hosted on Zoom by 2 strangers in Canada, but mostly I think it was the tarot and astrology pieces that were included. Group Reiki was part of it, but to be honest, I was rather skeptical.
"Surrrre." I thought. "You go ahead and send me energy. Uh huh."
I figured that I would get a deep meditation out of it and move on.
Yeah. Well, the Universe said, "Hold my beer" and proceeded to get my attention in a BIG way.
Over the following weeks and months, after receiving Reiki one-on-one several times, I began to feel an overall lightening in my overwhelm and grief. I could see an improvement in my capacity for patience with my family.
And then I started to notice the same sensations I feel (in my body) with Reiki rise during my solo meditation practice.
I wanted to understand more about Reiki and learn how to channel it for myself. I signed up for my Level 1 course and my life has been indelibly altered.
Channeling Reiki as a Level 1 Practitioner allowed me to process the guilt around my dad's situation and then the grief and loss that came when he passed. I grew exponentially in my own spirituality and confidence. I learned how to set and uphold energetic boundaries. I experienced the worst travel situation of my life and had zero freak-outs (this is huge for me LOL). I reset my nervous system and found inner peace.
But even more importantly than that, I was able to provide relief and healing to my youngest after a wicked bike accident- resulting in no scars! And I have been able to provide respite for my 92-year old grandmother while on hospice care.
Reiki allows me to help others find the joy, peace, and healing they need to live in alignment with their intentions and highest good.
And that feels pretty damn good. I hope you join me inside this course today!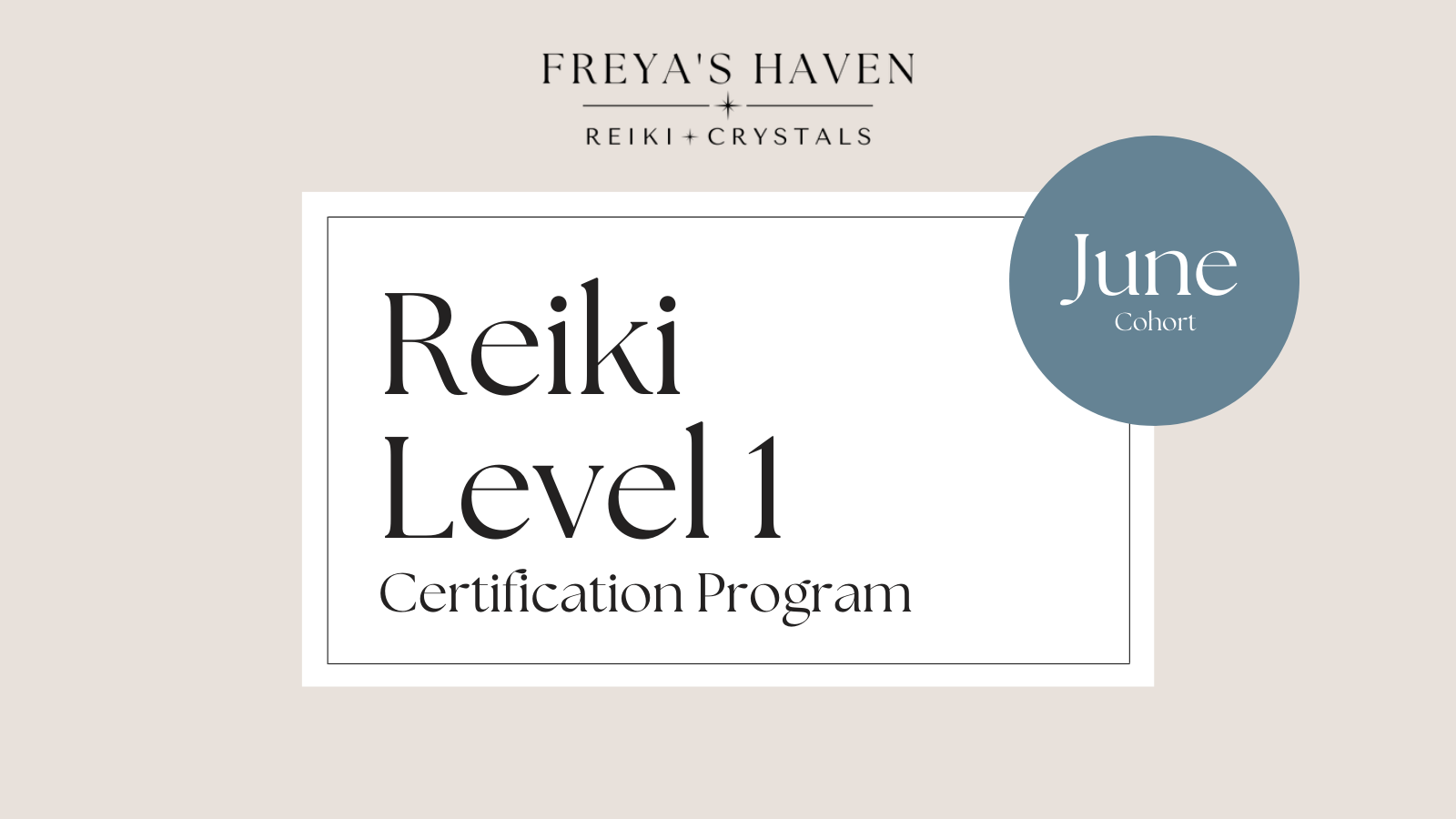 Ask us everything you want to know about this course and we'll send you an answer to your questions.